Character and Fitness
Avis Choulagh has represented and advised thousands of law students regarding Character and Fitness and the application process.
Criminal Defense
Because our attorneys are very familiar with the court where your case is pending, we are able to achieve the best possible result in your case.
Personal Injury
If you have been injured in an auto accident or another type of accident that you did not cause, it is important that you seek the advice of our qualified attorneys.
Immigration
Our immigration law team is led by attorney Avis Choulagh and another immigration law firm who has been specializing in Immigration Law for many years.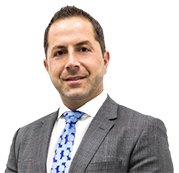 Welcome to The Law Firm of Avis Choulagh, PLLC. We are based in Macomb County and provide legal service throughout the entire State of Michigan. Avis Choulagh is a licensed attorney in the State of Michigan with a vast knowledge in many areas of the law. Mr. Choulagh specializes in the areas of Character and Fitness representation for law students graduating law school, Criminal Defense matters, and Personal Injury. These areas of the law require an attorney who truly understands the law and process that goes along with it. However, The Law Firm of Avis Choulagh can handle any area of the law by being able to utilize its vast network of resources as well as its Of-Counsel attorneys that we are affiliated with. Mr. Choulagh has worked in different government organizations and has been involved in many different administrative matters that allows him the ability to truly be diverse in these areas and offer a legal service that many can't. Please click on the tabs to learn more about these areas of the law and how The Law Firm of Avis Choulagh can provide you with the legal service you deserve.
I am currently a law student. I hired Avis to discuss my future BAR application and potential issues I would face with Character and Fitness. He was a true counselor. He gave me so many specific directions in what to do with my application and how to best prepare for the future. I now have a game plan early so I hopefully won't have any issues with getting my law license!
My son was in jail and wasn't scheduled to get out until after the new year. We hired Avis and he helped us tremendously. He advised us what to do and helped us understand what we needed to do to help our sons chances of getting out of jail. Eventually, Avis appeared in court and persuaded the judge to release him. We were filled with joy! Thank you Avis and God bless you!
Our family hired Avis about some immigration issues we were dealing with. Great price – Great results – Great communication.
Serving these Michigan locations
All of Michigan, Macomb County, Armada, Bruce Twp., Center Line, Chesterfield, Clinton Twp., Eastpointe, Fraser, Harrison Twp., Lenox Twp., Macomb Twp., Memphis, Mt. Clemens, New Baltimore, New Haven, Ray Twp., Richmond, Romeo, Roseville, St. Clair Shores, Shelby Twp., Sterling Heights, Utica, Warren, Washington Twp., Oakland County, Auburn Hills, Berkley, Birmingham, Bloomfield Hills, Clarkston, Clawson, Commerce, Davisburg, Farmington, Ferndale, Franklin, Hazel Park, Highland, Holly, Huntington Woods, Keego Harbor, Lake Orion, Lakeville, Leonard, Madison Heights, Milford, New Hudson, Novi, Oak Park, Oakland, Ortonville, Oxford, Pleasant Ridge, Pontiac, Rochester, Royal Oak, South Lyon, Southfield, Troy, Union Lake, Walled Lake, Waterford, West Bloomfield, White Lake, Wixom, Wayne County, Allen Park, Belleville, Brownstown Twp., Canton, Dearborn, Dearborn Heights, Detroit, Ecorse, Flat Rock, Garden City, Gibraltar, Grosse Ile Twp., Grosse Pointe, Grosse Pointe Farms, Grosse Pointe Park, Grosse Pointe Shores, Grosse Pointe Woods, Hamtramck, Harper Woods, Highland Park, Huron Twp., Inkster, Lincoln Park, Livonia, Melvindale, Northville, Northville, Plymouth, Redford, River Rouge, Riverview, Rockwood, Romulus, Southgate, Sumpter, Taylor, Trenton, Van Buren, Wayne, Westland, Woodhaven, Wyandotte, Washtenaw County, Ann Arbor, Augusta, Barton Hills, Bridgewater, Chelsea, Dexter, Freedom, Lima, Lodi, Lyndon, Manchester, Milan, Northfield, Pittsfield, Saline, Scio, Sharon, Superior Twp., Sylvan Twp., Webster, York, Ypsilanti, Genesee County, Washtenaw County, Ingham County, Livingston County, Saginaw County, Monroe County, Jackson County, Saint Clair Count, Lapeer County, Sanilac County